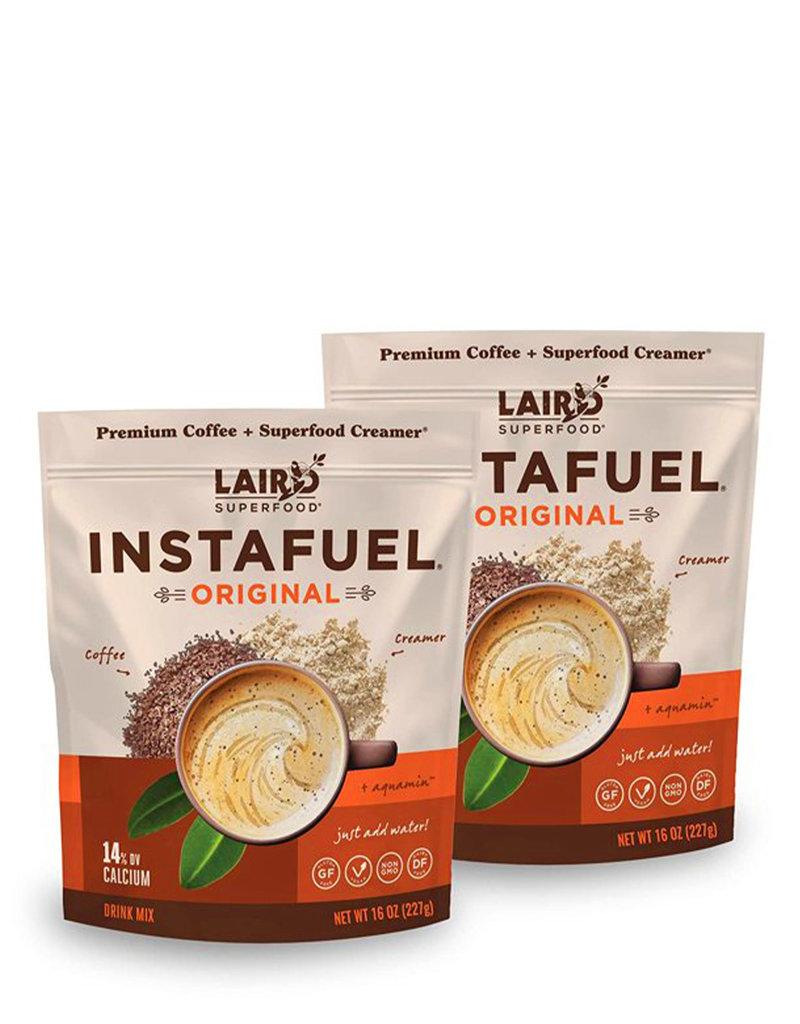 Laird Superfood Instafuel (8oz)
Instafuel is the perfect mix of premium 100% Arabica coffee
Laird Hamilton is a world-renowned big-wave surfer, fitness guru and coffee connoisseur. He created this blend as the optimal fuel to power him through his demanding daily routine.
Instafuel is the perfect mix of premium 100% Arabica coffee and our Original Superfood Creamer®. Whether you are headed off to work or play, enjoy the delicious taste of Instafuel by simply adding hot water. Convenience never tasted or felt so good.
(Instafuel is a great value, besides being convenient and easy for on the go, a 1lb bag makes 42-6 oz. cups of coffee, that's only 52 cents per cup, for premium arabica coffee and our amazing Superfood Creamer combined!)
Note: Contains 50mg of caffeine per 10.7g serving.