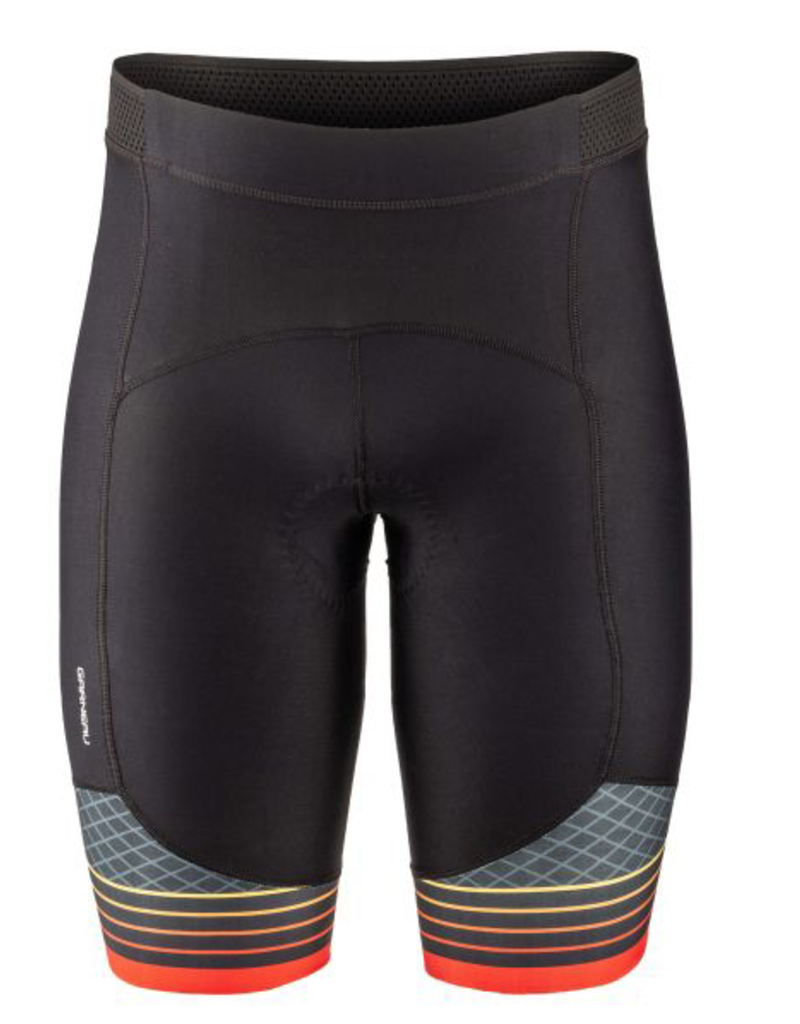 Louis Garneau Men's Neo Art Motion Shorts
Men's cycling shorts that feature comfortable material and waistband.
The Neo Power Art Motion Shorts are a great choice for any rider who prefers shorts over bib shorts, but also appreciates the benefits of premium fabrics, a comfortable fit and high performing apparel. The biggest feature is our completely redesigned men's specific Hitop waistband. The Hitop waistband provides a taller height than traditional men's waistbands, which provides more contact area for the waistband to connect to the rider's waist. This enables the shorts to come up a bit higher than in the past, while still providing the support that you'll find in this area when wearing bib shorts. The band offers the perfect blend of comfort and support and is extremely breathable with the addition of laser-cut, perforated vents on the sides of the waistband. In addition to the updated waistband, we used premium materials such as the Power + LYCRA® fiber and Pro + LYCRA® fiber to offer a compressive fit with fabrics that are quick-drying. Anti-chafing seams and laser-finished leg bands round it out to offer modern features for every shorts-lover out there.
Technical Details
Fit Tech: Compressive
Fabric : Power + LYCRA® fiber: Our most popular compressive fabric is designed to fit muscle shape and provide maximum support for muscular fibers - Pro + LYCRA® fiber: Support and shape recovery
Fabric Technology: Compressive and quick-drying
Features: Compressive
Chamois: Motion airgel
Inseam : 10.5"/ 26.5 cm
Leg Finish: Laser-style finish and integrated grip at thighs
Seams: Anti-chafing seams
Sun Protection: UPF/SPF 50
Waist: New comfort waistband
Power + LYCRA fiber / Pro + LYCRA fiber Compressive and quick-drying Comfort waistband Laser-style finish at things Anti-chafting seams Inseams: 10.5'' / 26.5 cm
Related Products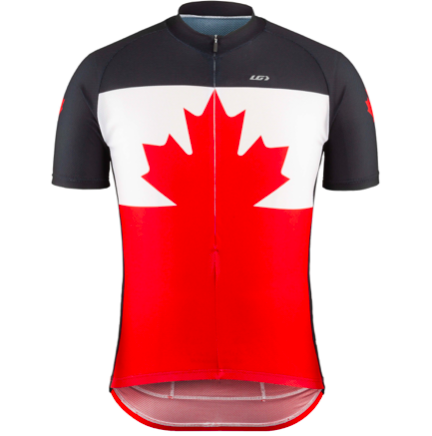 Louis Garneau Men's Equipe Pro Jersey