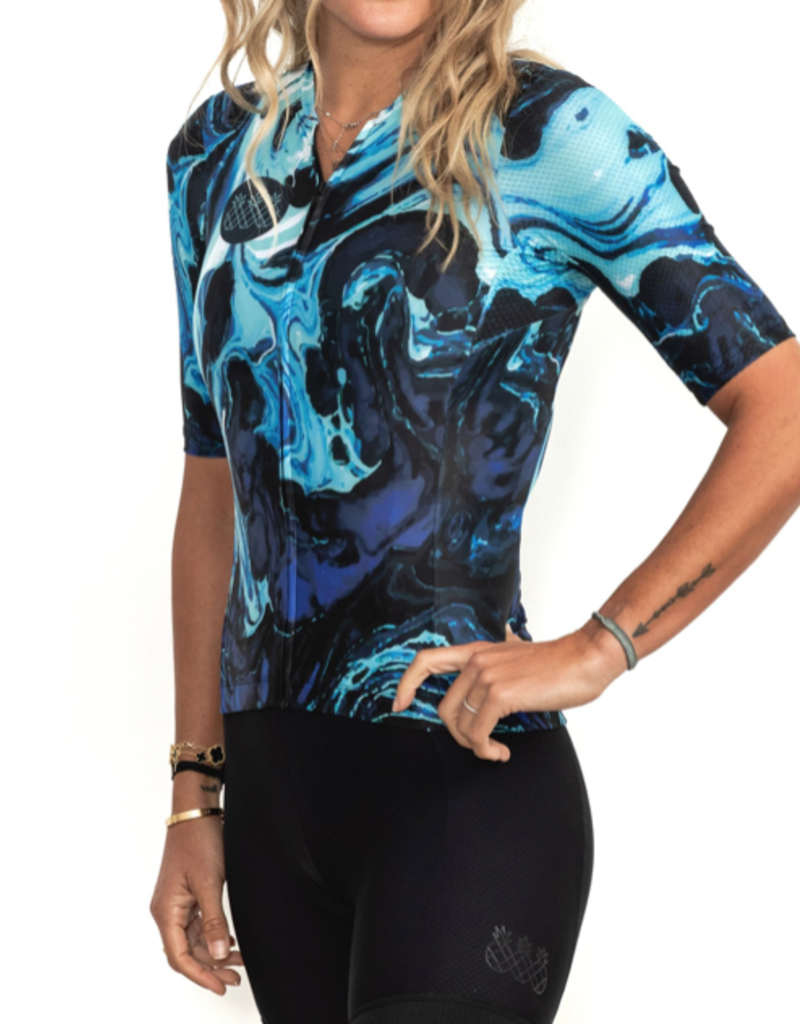 Tres Pinas Women's Marble Bike Jersey
High quality, comfortable jersey that has you looking good on your ride.
Toughness and great durability, resistance to extreme temperatures, and immense beauty. Our Marble jersey is inspired by the remarkable properties and distinct features of metamorphic rocks.

Abstract swirls and patterns in three vibrant colors, this fitted lightweight jersey is designed using flexible Italian fabrics and the highest quality materials, making it both comfortable and durable in all conditions. Each panel is individually printed, cut and sewn to ensure a complete and flawless design. It's the unique and stunning formation of a jersey that can retain its beauty over time.
AeroMesh Italian fabric sleeves 
Longer sleeves for a more aerodynamic fit 
Ultra- lightweight breathable material for better comfort
Italian fabrics with safe and eco-friendly Italian ink 
Reflective detail on the jersey to ensure safety
High quality YKK zipper  
Lazer cut pockets  
Related Products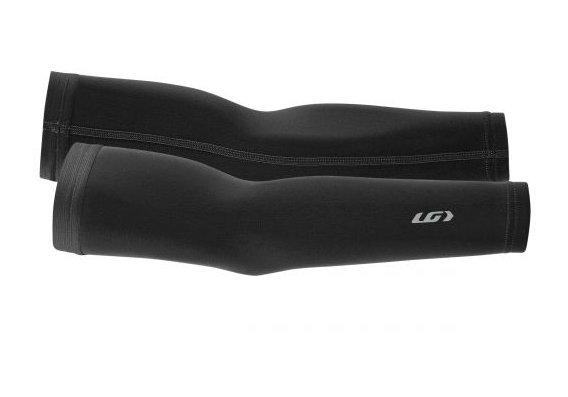 Louis Garneau Arm Warmers
Louis Garneau Knee Warmers 2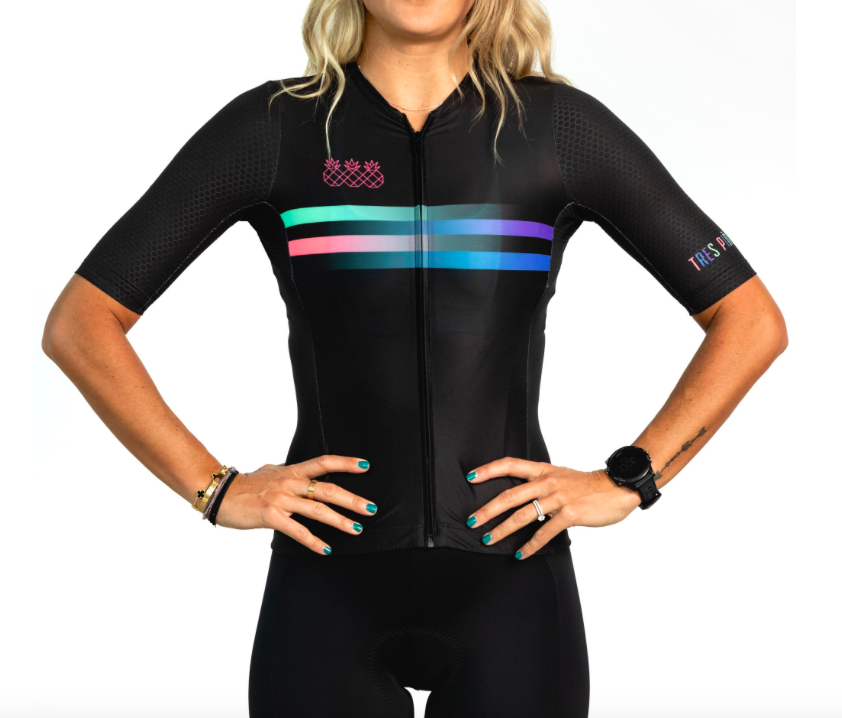 Tres Pinas Women's Phantom Pro Jersey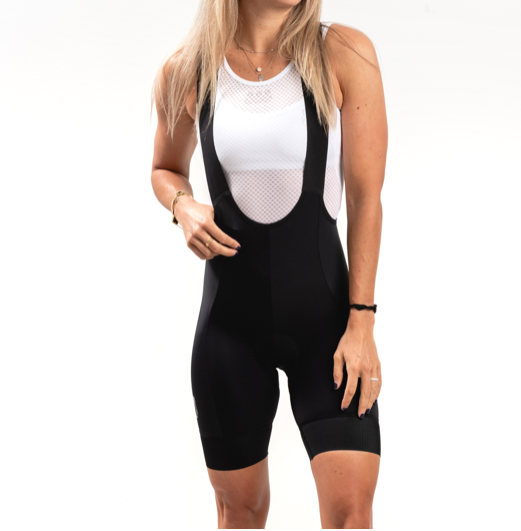 Tres Pinas Women's Pro Cycling Bibs
Louis Garneau Top Zone Bag