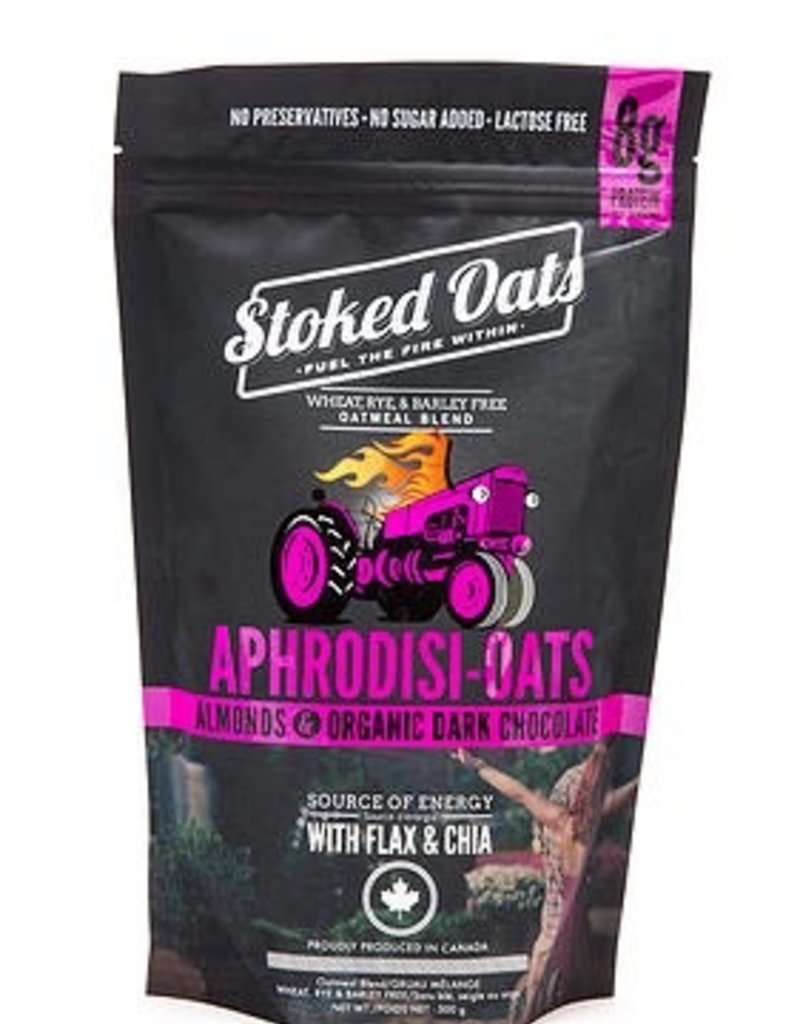 Stoked Oats
Stoked Oats produces high-quality, protein rich, gluten-free oatmeal, free from added sugar, preservatives, and GMO ingredients.
REDLINE:
YOUR DAILY CAFFEINATED KICK STARTER
Instant coffee in oatmeal?  Our Redline Oats combines pure oats, instant coffee, almonds, chia and flax for a delicious kickstart to help get your through the day.  You'll want to take the stairs today! 

BUCKING EH:
POUR A BOWL  - THE HANG ON, TODAY COULD BE WILD
Pure Oats, dried apple chunks, black currants, mulberries and chia seeds give you all the flavour and sweetness you need, without any added sugar.

APHRODISI-OATS:
BREAKFAST IS SEXY AGAIN
We're not rocket scientists but we think this delicious blend of pure oats, and chocolate chips will satisfy chocolate lovers everywhere.  This is just our little way of making sure you don't skip the most important meal of the day!

STONE AGE:
NEVER SKIP BREAKFAST AGAIN
Go back to the basics with our hunter-gatherer mix of pure oats, almonds, walnuts, flax, and chia.  You're going to have to fight the squirrels off for this great tasting blend! 
NEW MOUNTAIN MAPLE:
Gluten Free Oats, Flax Seeds, Maple Flakes, Chia Seeds
Article number X0SOA